Lindy Fox is this incredible new talent on the fashion scene. Based on both coasts of America and she truly has a unique take on what it means to be a woman in modern society.
Who are you and what do you do?
My name is Lindy Fox, I'm a fashion designer based in NYC and California.
Kota Alliance Fashion Awards 2016
What was the inspiration behind your collection Innocent Force?
Innocent Force was the first collection I created using upcycling techniques. I challenged myself to start not with sketches this time, but start with fabrics and let them dictate the shapes and silhouettes. A couple of the looks from this collection are zero-waste as well, so that was a new technique for me to experiment with/challenge. The fabrics that I purchased new are all natural and the synthetics in the collection are deadstock, donated to me from other like-minded individuals who care about sustainability in this industry.
I have found that the sustainable community within fashion is so quick to help others and share information because the cause is much bigger than the sum of its parts.
What are your most favorite kinds of fabrics/materials to work with?
I love working with strips of fabric, and manipulating trim to create a new textile. I also love the challenge involved in combining unlikely fabrics.
Are you more influenced as a designer by shapes or form?
Thus far I have found myself more inspired by the human form and building shapes from that, but in the future I could see myself moving away from the body and experimenting with shapes off the body.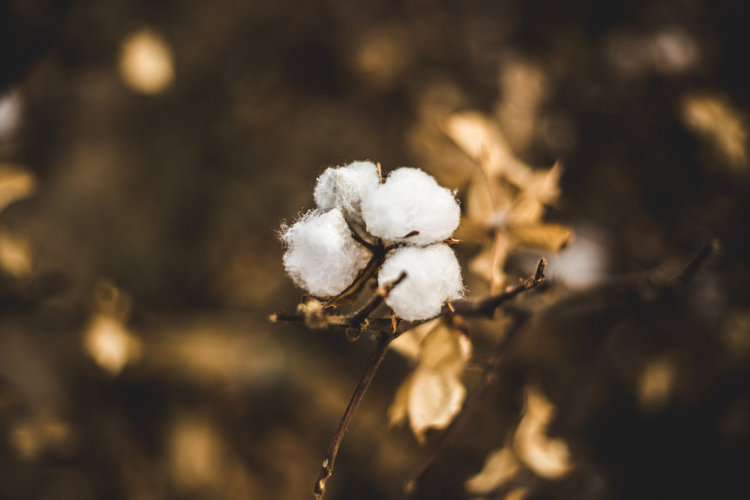 Innocent Force Collection
I tend to dwell and meditate on one idea for a very long time. I don't move on quickly because I like to fully realize one theme before moving on.
What draws you to bold color palettes?
It's instinctual for me to make bold statements with clothing, I wish I had 8 pairs of hands because I'd be using them all simultaneously haha! I think I have the drive to create things that are bigger than me/outside myself. And practically speaking, I always like to think of how clothing will be photographed on the street, as it most often is!
Luxe Utilitarian Collection
What are your favorite kinds of clothes to design?
I like designing sweaters, dresses, and overalls the most.
Do you think high-end runway fashion is an abstraction or practical? I think it depends on who's collection it is but the most intriguing are collections that are an abstraction. It makes you think.
Behind the scenes of the Luxe Utilitarian Collection
What is the purpose of the runway?
The runway is for drama and movement while presenting a collection. I do wish the models would walk slower though!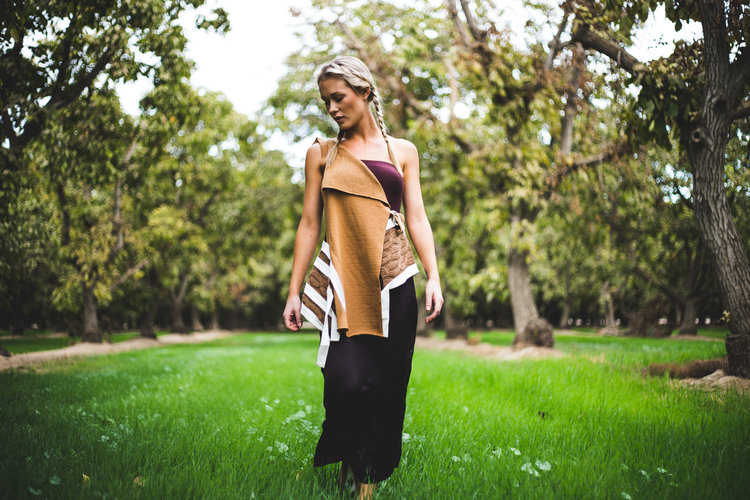 What is the most important thing you want a viewer to see when they look at your work?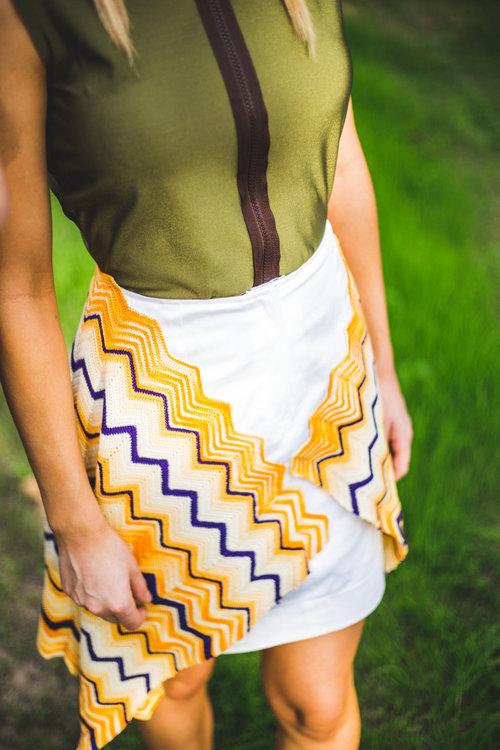 I'd like a viewer to be able to relate to my work, to think of ways to integrate it into her existing wardrobe, even if it's pushing her a bit to a bolder side.
What's next?
I just finished my second degree, in fashion design with a knitwear concentration so I'm just breathing and taking a break from the rigorous pace of it and thinking about custom work for clients. I love the one-on-one interaction you get while working with a private client.
Fun Questions
If you were stranded on an island what five items would you want with you?
Bottle of water, sunscreen, lip balm, a tent dress, and my husband of course!
If you hosted a costume party what would you want to have as a theme?
Egyptian most likely.
If you could travel to another time period where would you go?
Ancient Egypt.
If you could only design with two colors what would they be?
M etallic and white.
Do you think super heroes should have capes? As a designer would you retrofit the cape in another way or would you keep it as a classically styled Superman look?
I love that super heroes have capes, I wish we all wore them, they're classic, but might as well take them all the way to the floor!